We're working away inside the building through the beautiful Berkshire winter. The river has mostly frozen over and the mountains are covered with snow. Here are a few sneak peaks inside.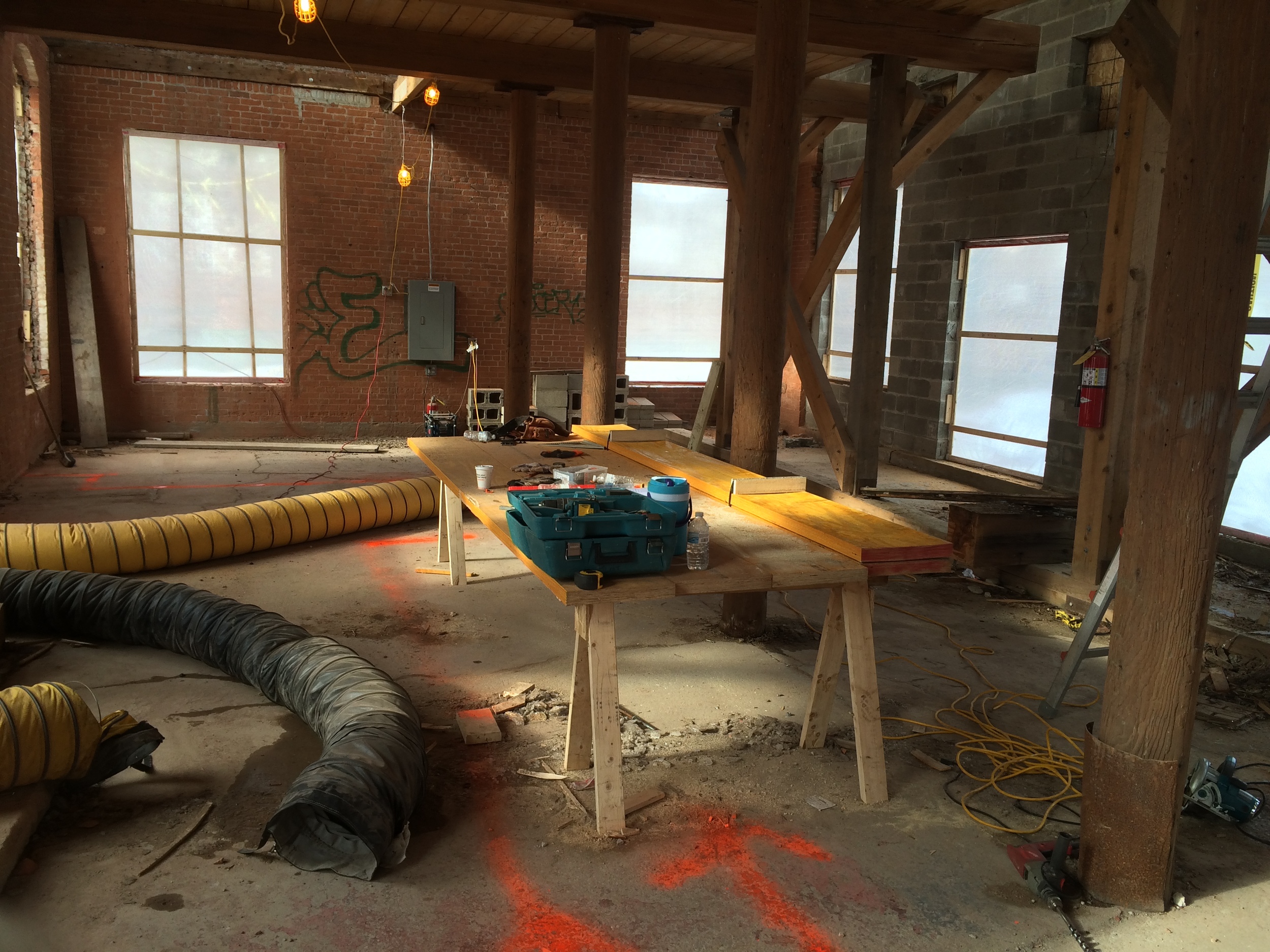 Carpenters setting up shop in Bldg 7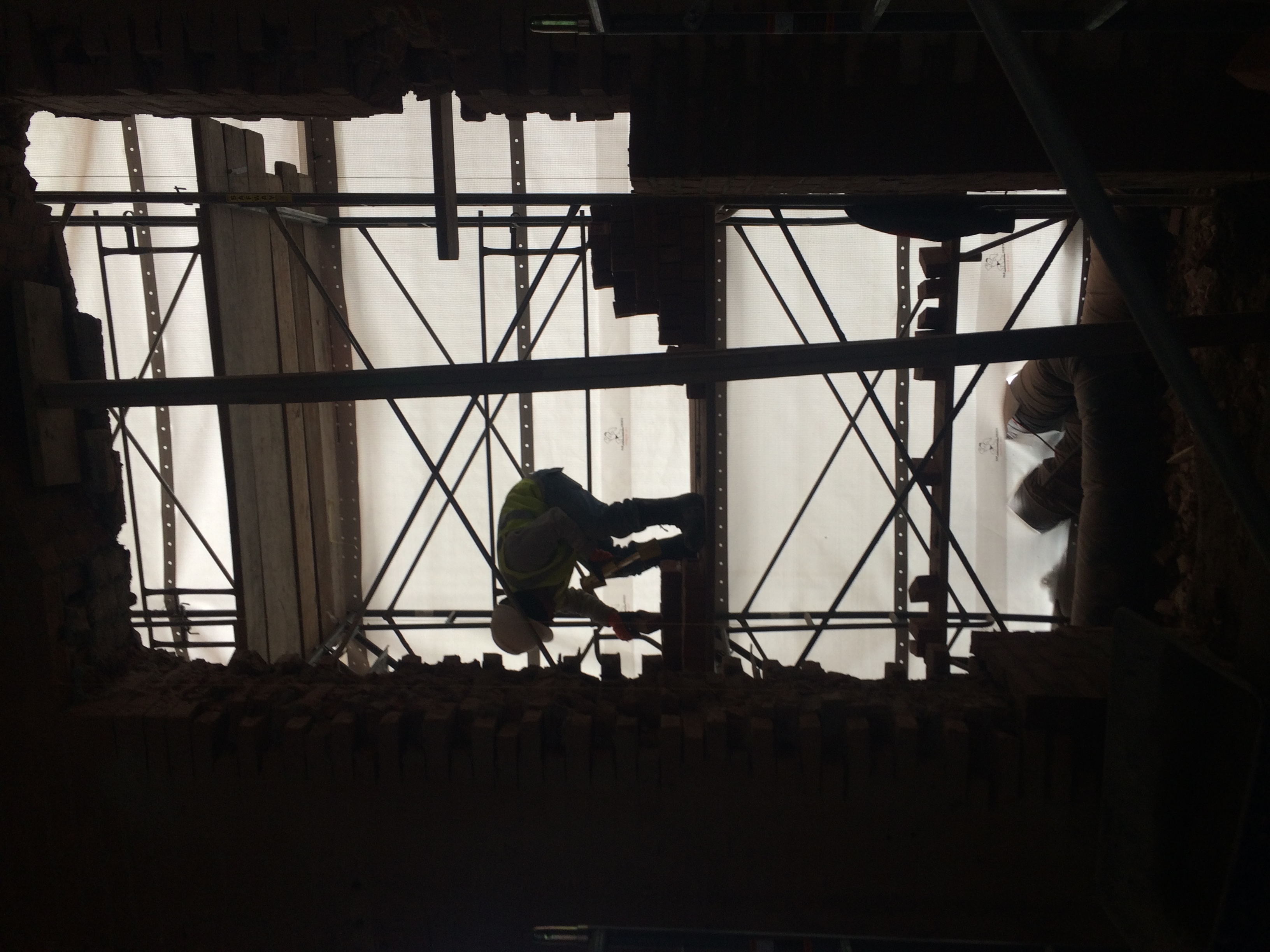 Masons hard at work restoring window openings.
Have we mentioned that the windows are massive? Cannot wait to see the spring/summer light coming into these spaces for the first time in a long time.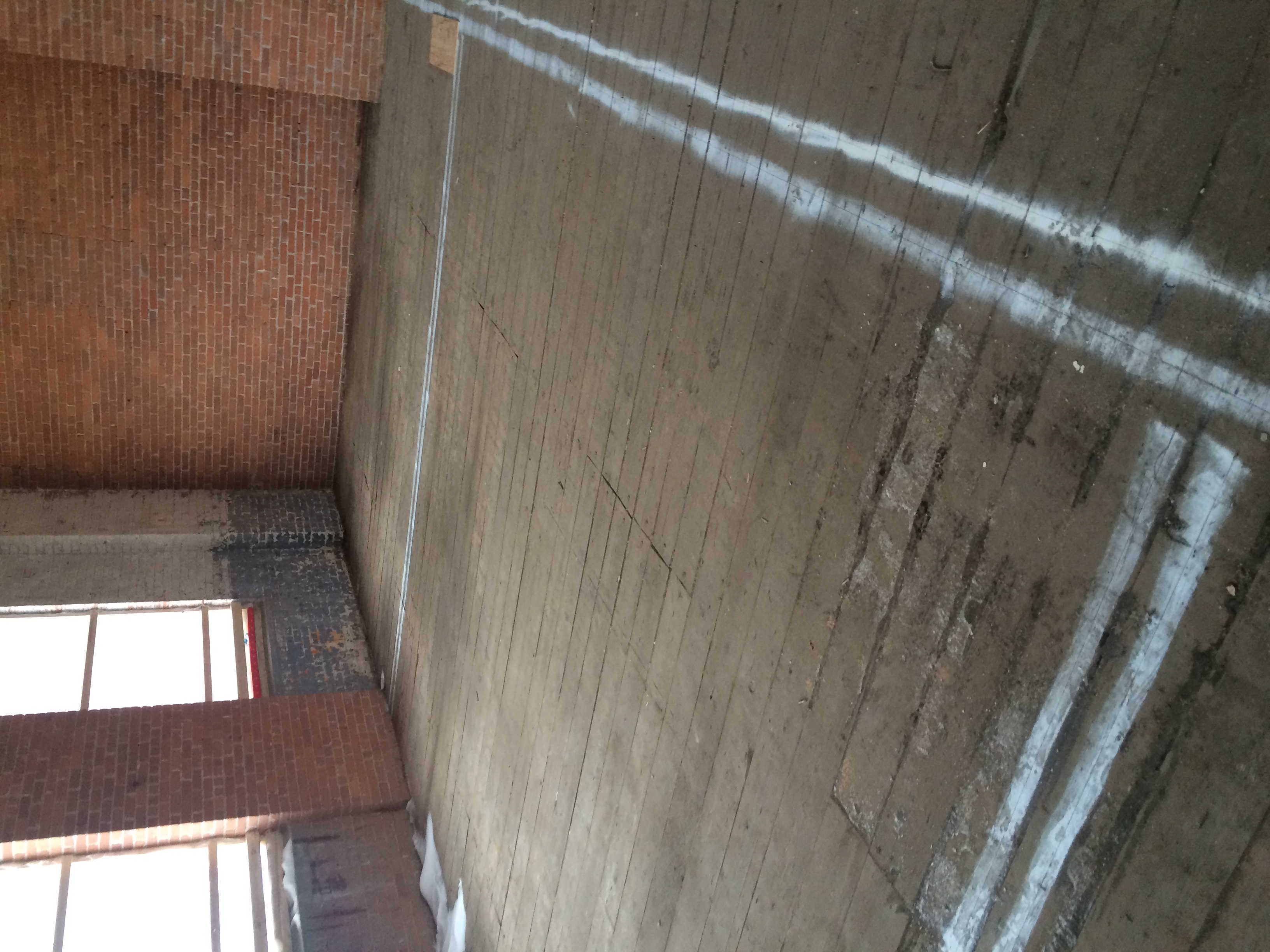 Layout of units has begun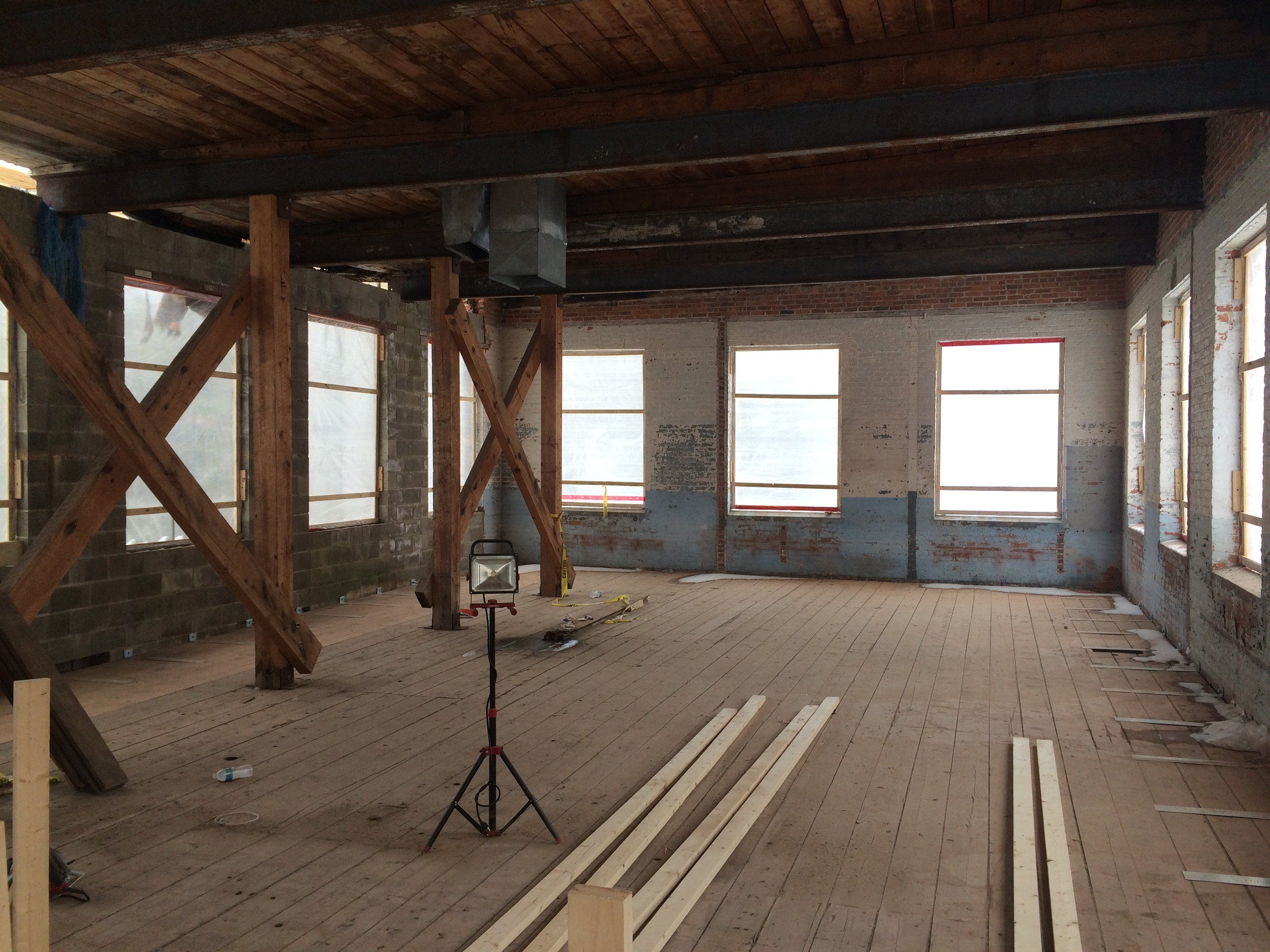 Second floor of Bldg 7
Those windows will have spectacular views of the river.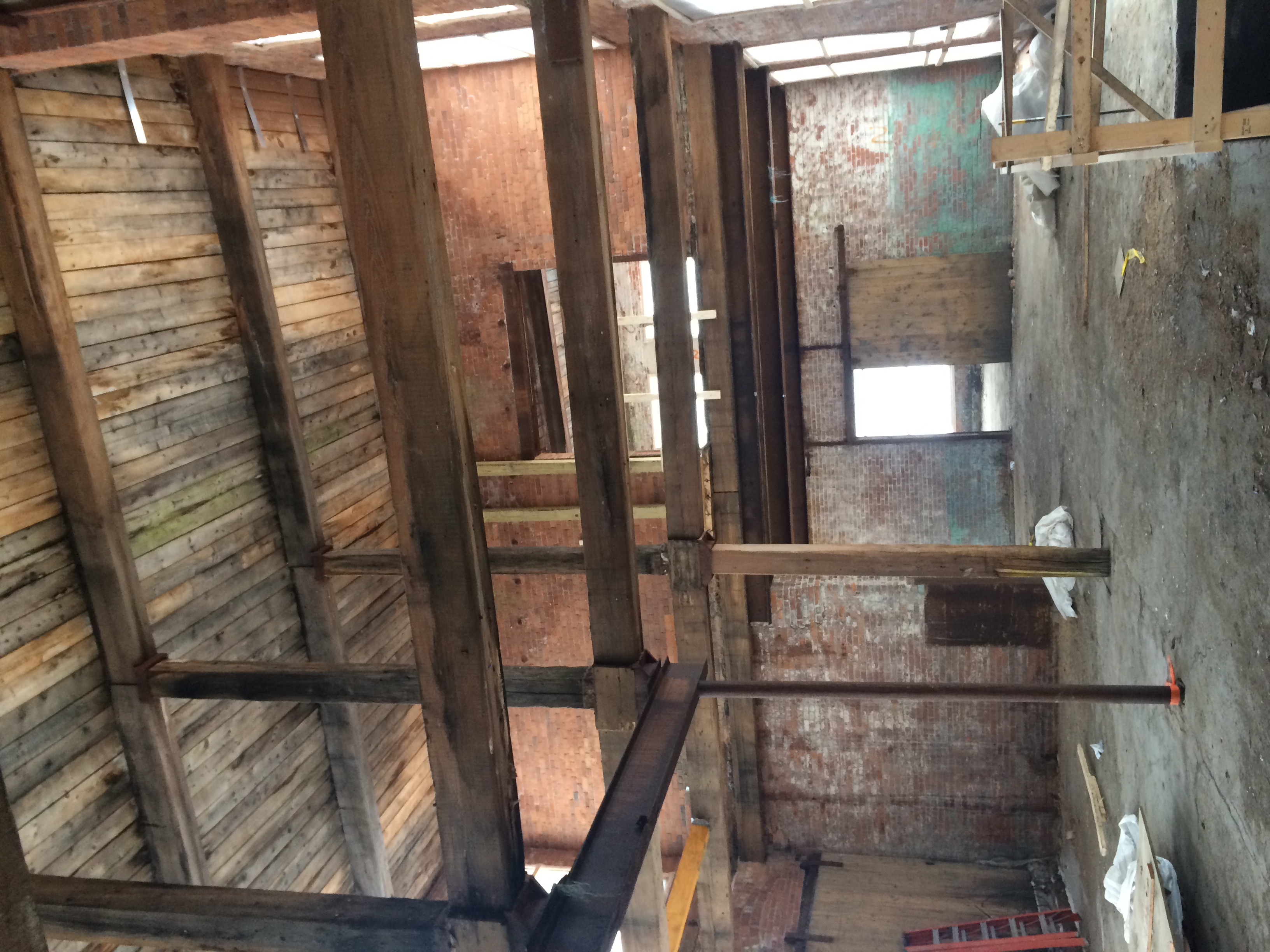 Bldg 10/11 Floor rebuild
We're replacing the entire second floor of bldg 10/11 with new 4" douglas fir decking.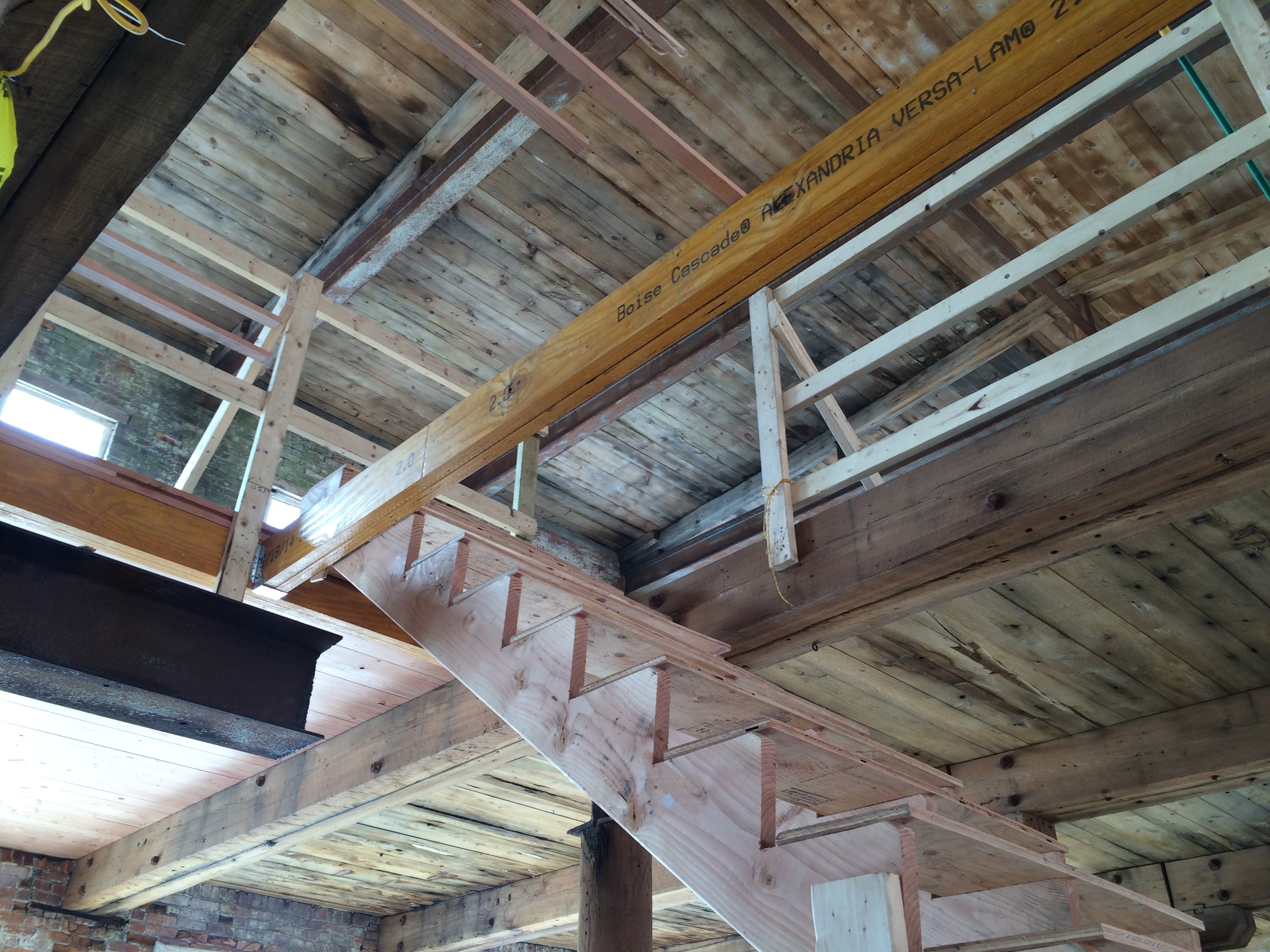 Townhom Stairs Installation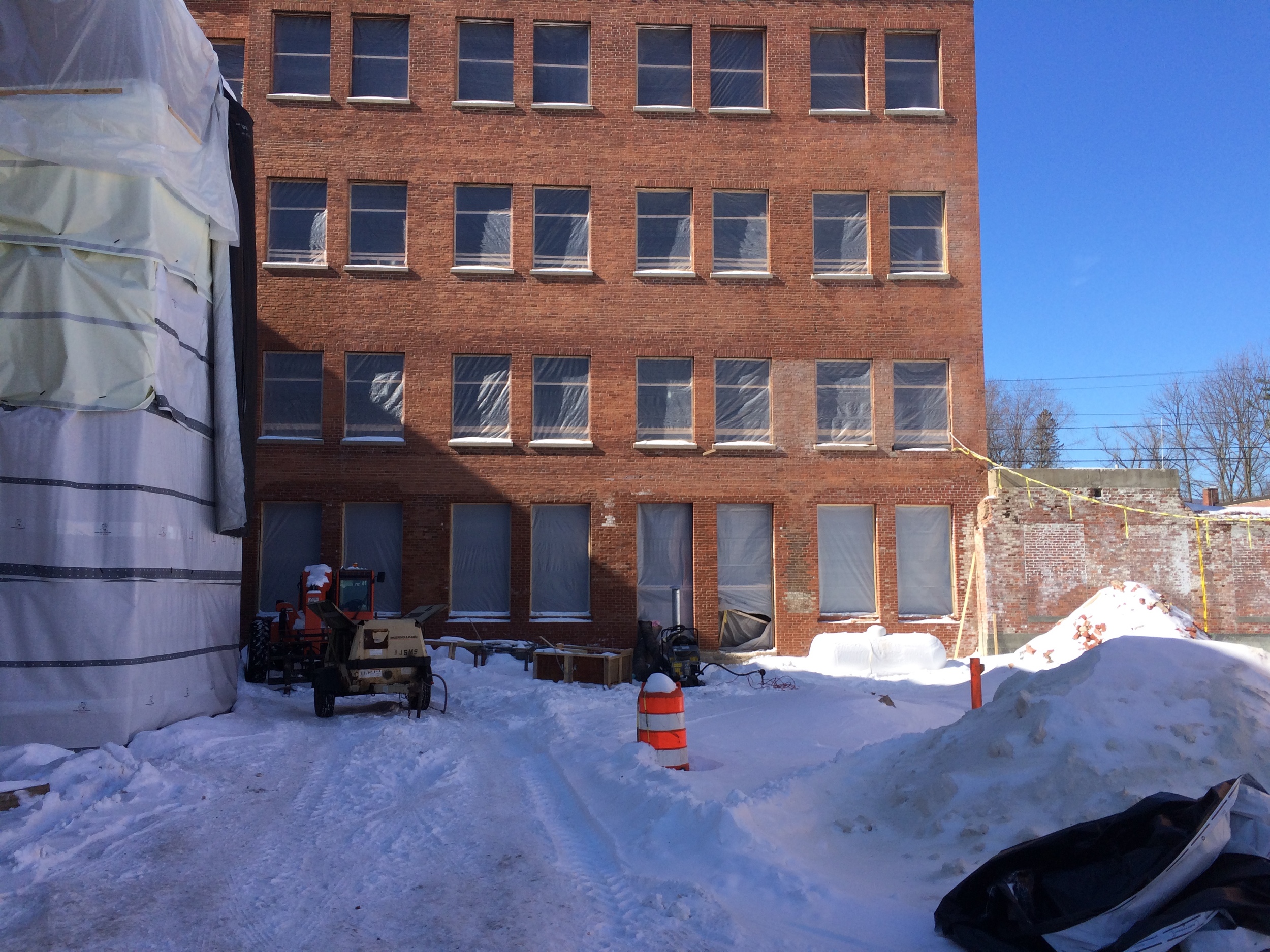 Ground floor masonry rebuild
The entire ground floor masonry had to be rebuilt to it's original openings. We'll post a before/after soon!
Main Entry
Hard to imagine it, but this will be one of the main entries into the building with a view from the future lobby.